With so many people turning to DIY beauty treatments and investing in extra self-care during lockdown, we wanted to see which skincare brands people were interested in not just throughout lockdown, but in 2020 compared to 2019. We have researched and collected data that shows the increase in searches for the below skincare brands. We have compiled the top skincare brands with the most Google searches, as well as a breakdown of the top 10. 
Top 10 Skincare Brands of 2020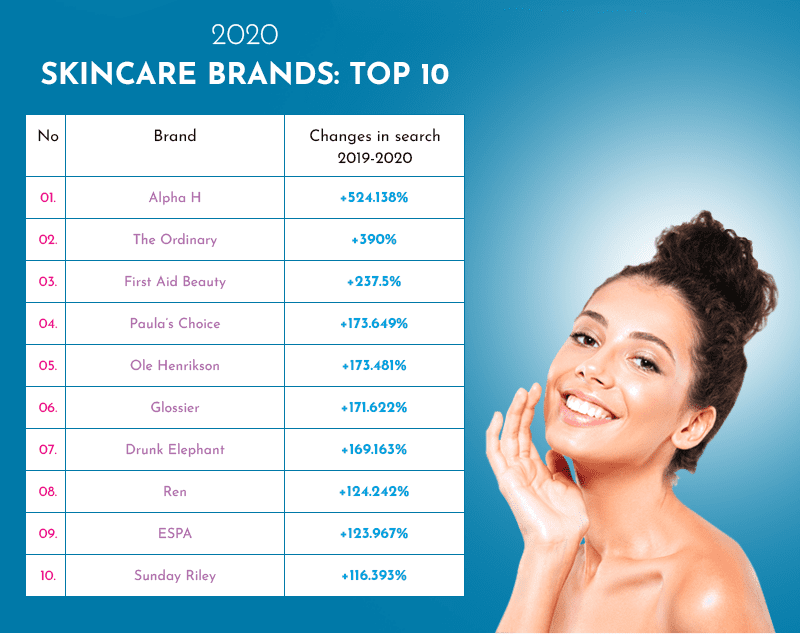 Most Searched For Skincare Brands of 2020
We used Google Search data to find the difference in search volume year on year for each skincare brand. We then compiled a list of the brands with the biggest search increases, reflecting how popular they are in 2020 specifically.